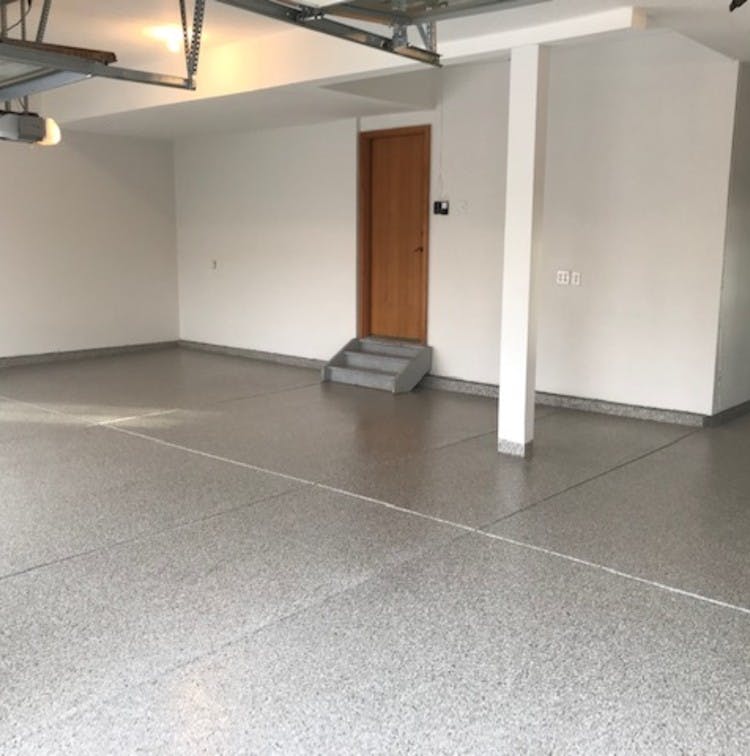 The perfect balance of price and quality !
0 - VOC (Volatile Organic Compound)
4X More Durable Than Epoxy
Impervious to Most Chemicals
Scratch & Chip Resistant
UV - Color Won't Fade or Yellow
Virtually No Odor
All Season Installation
Prevents Hot Tire Pickup
Easy To Clean - Pet Friendly
Indoor - Outdoor - Decks Driveways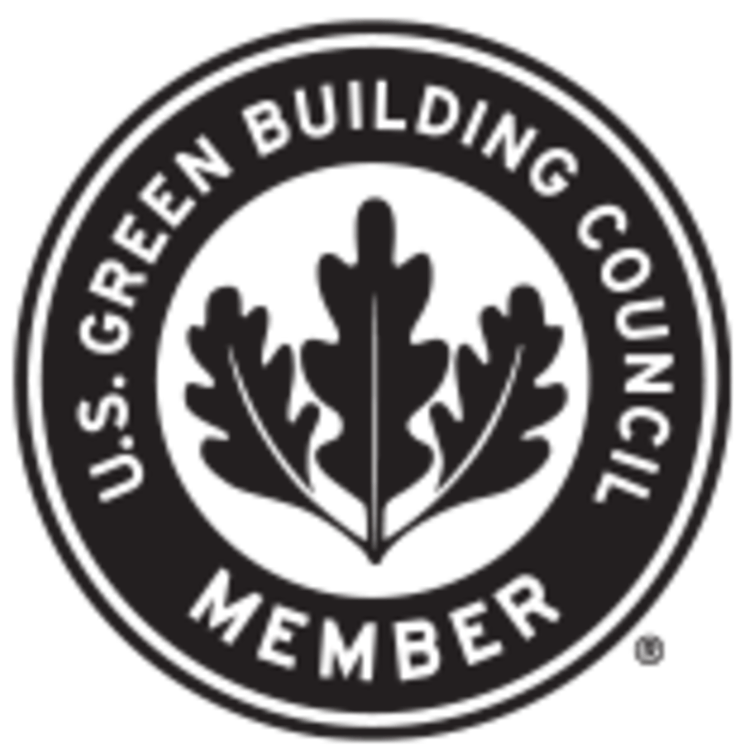 LEED Floor Coatings
Eco Friendly
As part of our mission to provide the highest-quality products for your projects, FLEXMAR Coatings maintains a membership with the U.S. Green Building Council. Our coatings and sealers can contribute toward satisfying credits in the Indoor Environmental Quality and Materials and Resources categories under the LEED program.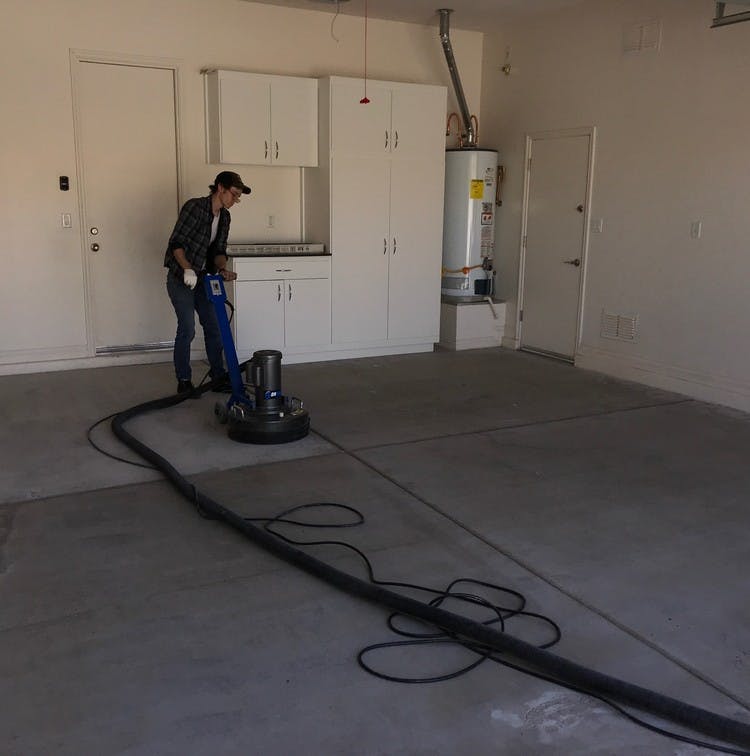 Diamond Grind Every Floor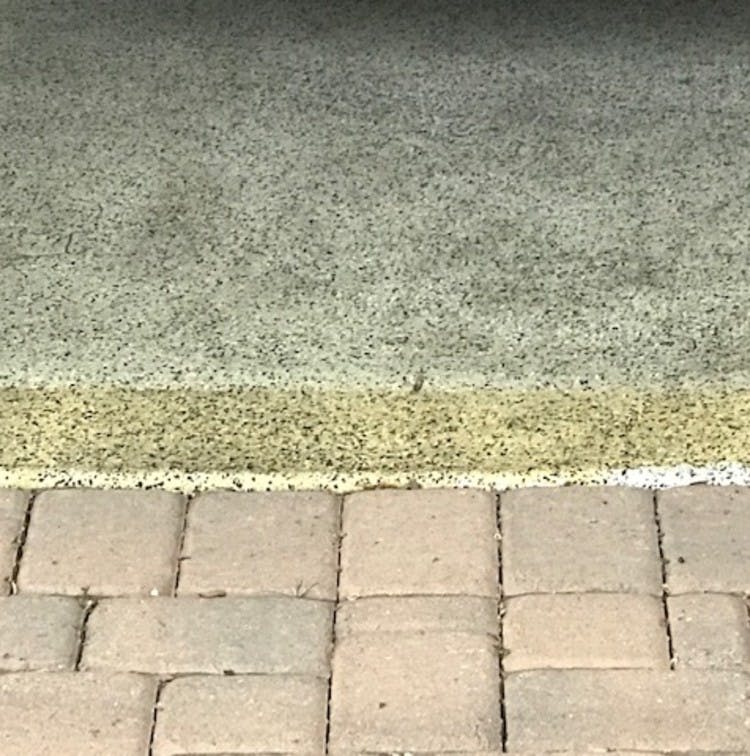 Our floors are UV tolerant will not yellow or fade like epoxy,our floors will never yellow like this one! inside or out!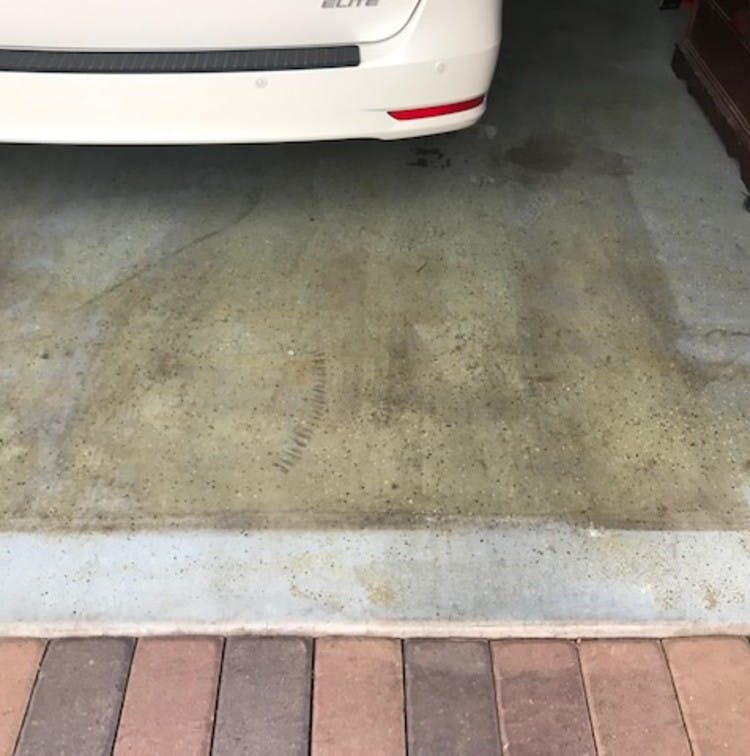 This picture shows you what happens to a low quality epoxy floor over time , to avoid this we broadcast our flakes to a 100% coverage then at least one polyaspartic or polyurea top coat making it 4 x more abrasion resistant then epoxy floors , our floors won't end up looking like this!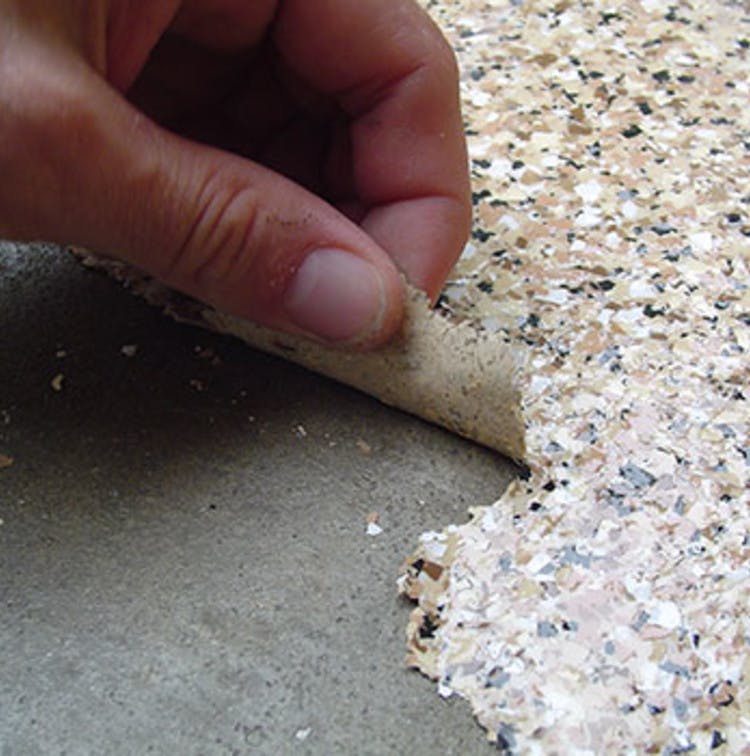 We diamond grind every floor with a dustless vacuum system to guarantee adhesion, that is why we can offer lifetime warranties and not worry about this happening to your floor.