---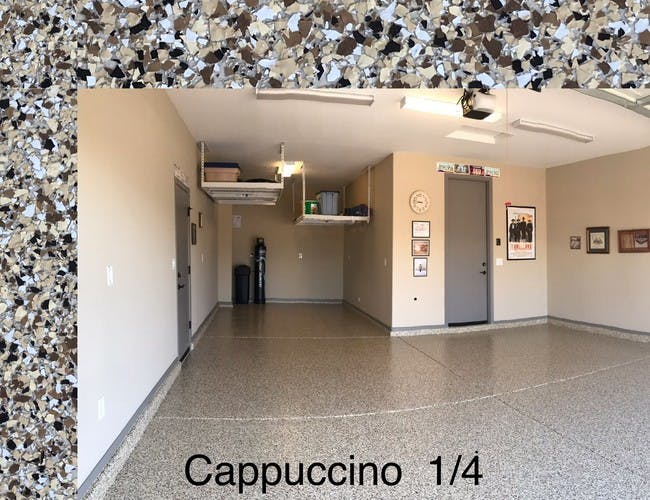 100% Full Flaked Floor Color Cappuccino 1/4 Flakes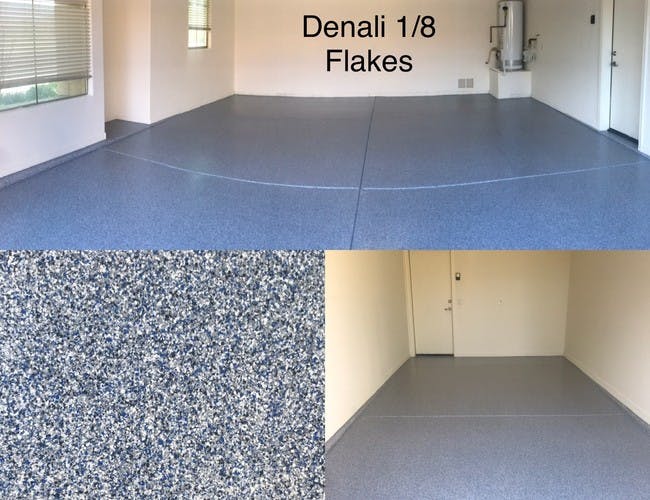 100% Full Flaked Floor Color Denali 1/8 Flakes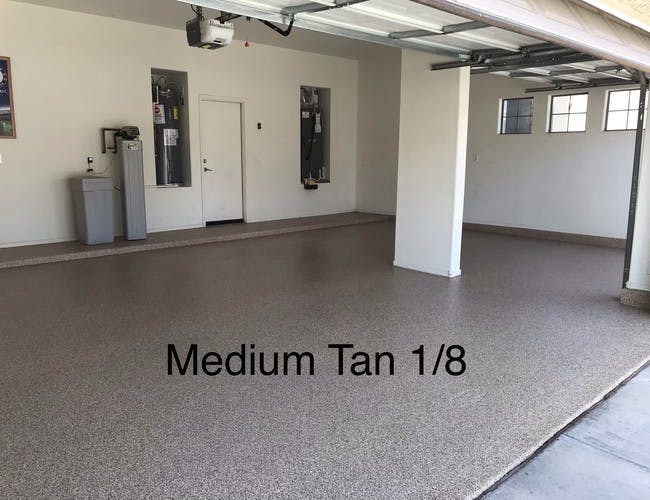 100% Full Flaked Floor Color Medium Tan 1/8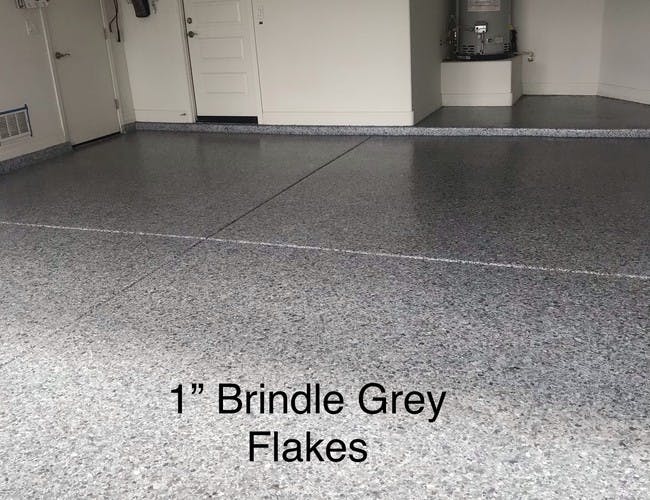 1 inch Brindle Flakes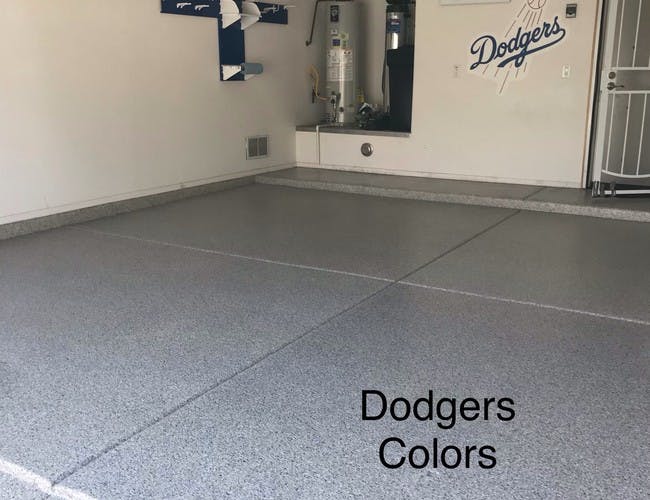 Your Favorite Team Colors!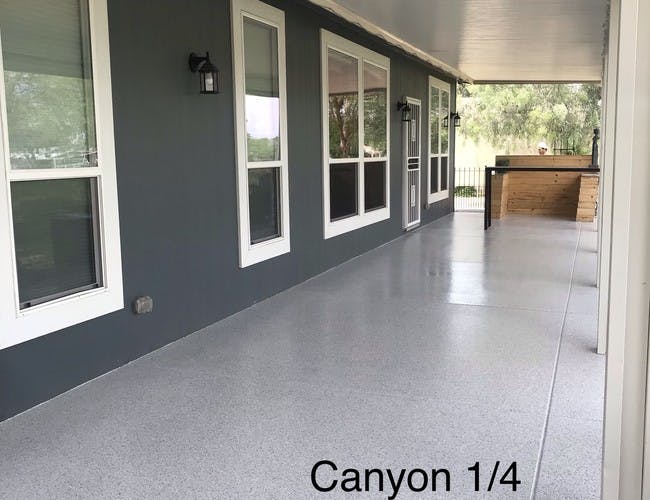 100% Full Flaked Floor Color Caynon 1/4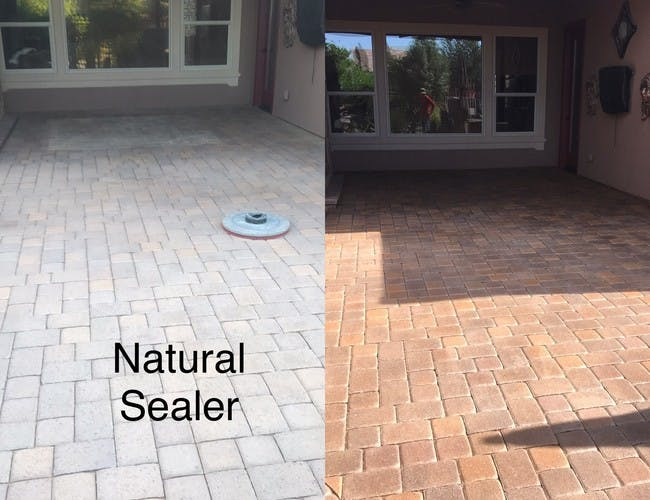 Before & After Natural Sealer Application
---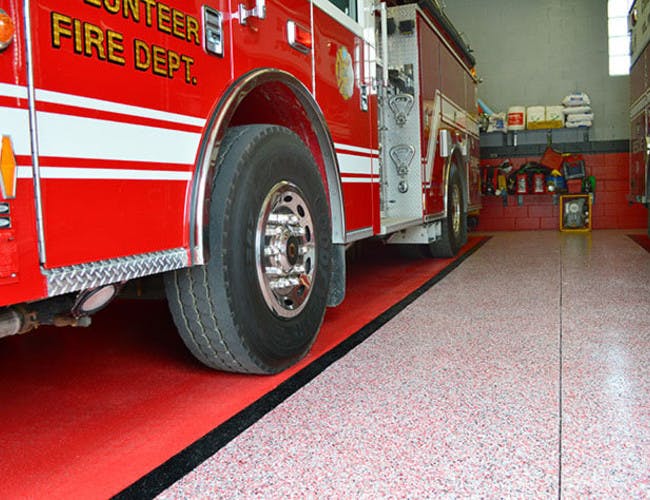 High-Build Color Flake System
The commercial and retail workhorse. The 3-Coat High-Build Color Flake System provides the same bright chip look as its two-coat counterpart. But the additional layer of Clear Coat HS provides even more gloss and protection from chipping, scratching, abrasion, and hot tire pickup. Perfect for commercial garages, medical lab facilities, warehouses, big box stores, or other surfaces that face heavy traffic or abuse.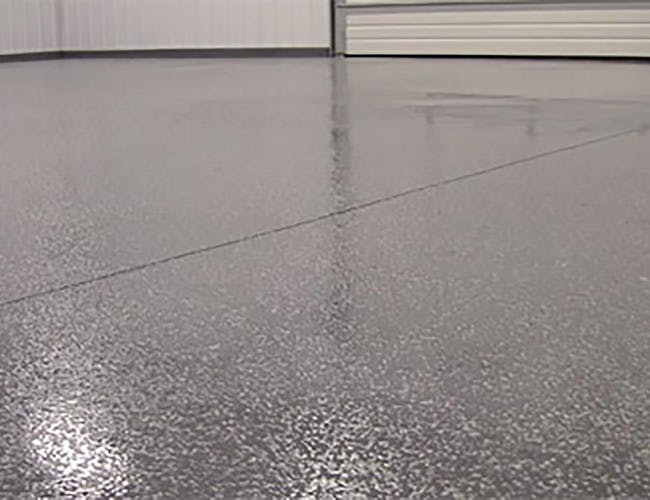 Reverse Color Flake System
A finished reverse chip floor is bright, glossy, and has just a slight texture to it. This system is perfect for hallways, laundries, factory floors, commercial garages, commercial kitchens, or anywhere a clean-looking, monolithic surface is essential!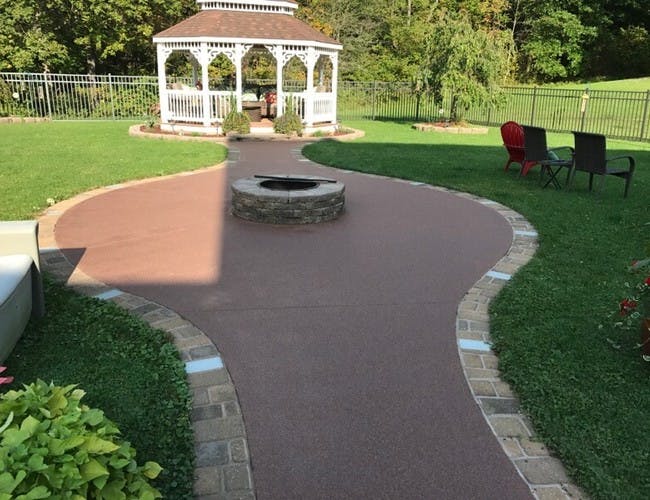 Silica Sand
This system provides a bright, clean backdrop for concrete surfaces, indoors and out. But by broadcasting silica sand into the Self-Prime Color Coat HS base, this system offers additional slip resistance. It's ideal for pool surrounds or other surfaces that may become wet!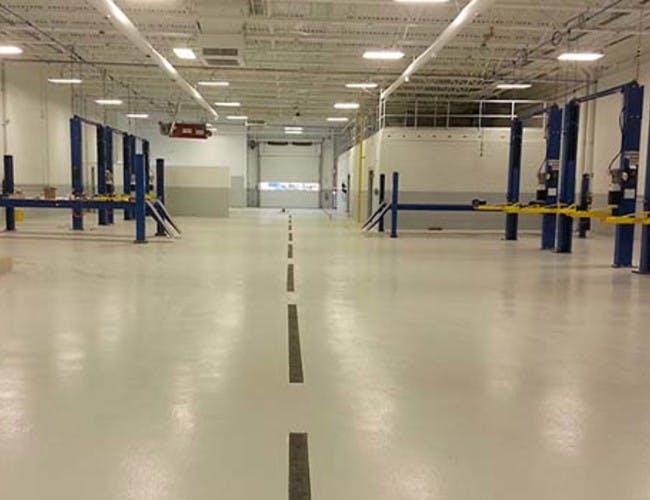 Solid Color
Automotive dealer showrooms, auto body shops, big-box stores, fire stations, airplane hangars, and manufacturing facilities.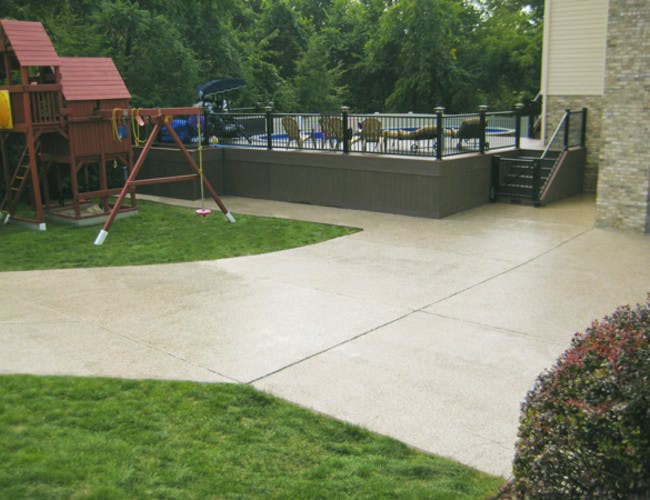 Clear Coat
Our clear sealer can offer the long-term non-yellowing barrier that can keep your surface looking great without re-sealing the surface year after year.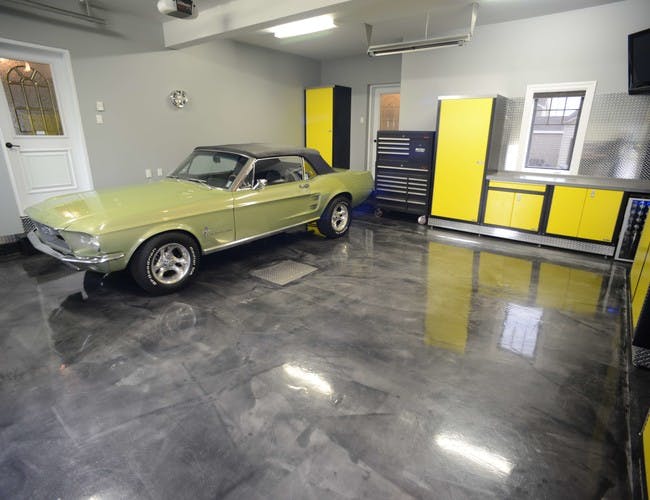 Metallic
From your home's laundry, basement, garage, or patio to commercial kitchens, classrooms, and retail stores, FLEXMAR metallic polyaspartic coating systems give you the bright, clean look you want with the protection and durability you demand!